Cell: (828) 507-7480
Office: (828) 488-2200
Cell: (828) 488-2202
Email: Marty@4Smokys.com
Marty Huskins
Bryson City Office | Broker, Sales Manager | Luxury Collection Specialist, ABR, eCertified | View Listings | Testimonials

Member of the National Association of Realtors
Berkshire Hathaway HomeServices Leading Edge Society Award, Honor Society Award, President's Circle Award, Berkshire Hathaway Chairman's Circle Award
2010 – 2014 Agent Of The Year
2010, 2011, 2012 & 2013 Berkshire Hathaway HomeServices – Great Smokys Realty Broker of the Year
2010 Northern Jackson MLS Broker of the Year
As a native of Western North Carolina, I am very familiar with the counties of Graham, Cherokee, Swain and Jackson, and spent my youth exploring the many lakes, creeks and mountains.  I like to think I know every square inch of Western North Carolina.
I have a strong work ethic and take great pride in my customer service. All of my clients from the past seven plus years will tell you they are taken care of from start to finish in the buying or selling process.  Any of my clients will tell you I am available 24/7.
I enjoy working with first time homebuyers, experienced homebuyers, and 2nd home and investment properties.
I enjoy my career and have made many friends in this business.  The majority of my business is due to referrals from my past clients and that is a huge compliment!
I look forward to showing you the area and why I call the Smoky Mountains home!
Recently, my family and I decided to purchase a home. After reading some of the reviews for real estate agents in the area, I decided on Marty Huskins. I thought if he is half as good as the reviews states this is our agent. I was definitely not disappointed. Marty showed us right away that the reviews are true. Marty held our hand through the entire process. Believe me when I say he is professional, knowledgeable, responsive, and honest. I never felt as if I was bugging him and no matter the form of communication, his responsiveness makes you feel as if you are his # 1 priority. If you have any concerns, he is there for you. Marty wants to help you find a home that is suited to your family. I could tell right away that it is not about making the sale. He will give you his honest opinion of the home and the neighborhood. Your happiness is his happiness. If you tell him, what you are looking for he will find it for you. I would highly recommend Marty to anyone looking for an agent. Marty is very humble and above all kind.
Over the past 10 years I have worked with multiple realtors as my family and I have moved to 3 different states. Although my the other realtors were good, they were not even in the same league as Marty Huskins. The knowledge, support, and service Marty brought to the table was amazing and gave my wife and I a confidence that doesn't come with buying anything, especially the biggest purchase of your life. Marty's ability to create solutions for any issue is unprecedented in my experience. It did not matter when something came up either, he was working on it no matter if it was after hours or the weekend. He promptly responded to text, emails, or phone calls with answers or to let me know he was working on it. The source of most of our issues buying the house came from the lender I chose. Against Marty's better judgement and warnings, I chose an internet lender who did not know the area. The lender made mistakes at every possible point and I truly believe that any normal Realtor would of given up on us, luckily we had Marty. Marty tirelessly worked with all parties involved with a patience and professionalism that would qualify him for sainthood. I am literally having a hard time expressing how much Marty helped my family. Marty gave my wife and me his honest opinion even though it meant more work for him. (One example of many) We wanted to make an offer on a house. Marty points out a number of problems with the house, the fact that it has no southern exposure making it hard to grow a garden (something I wanted), and that he feels the house is over priced. We considered he advice and realized that he was absolutely right. We began the search again and found the perfect house for us. His knowledge of the Western North Carolina real estate market is of Rain Man proportions. We asked to see properties from the Nantahala Gorge to Western Waynesville to Franklin. Marty could give the descriptions of the properties and surrounding areas to the T. He was always be happy to show us the properties and his descriptions were always perfect. On top of all this he is simply a really nice guy. If you are moving to the area or planning on buying a house choose him. It will save you time, money, and headaches. He went above and beyond to help my family and me find a house and it was easy to tell he gives the same dedication to all of his clients.
When the real estate market crashed a few years ago, we decided that it was the opportune time to start our search for our retirement property.
Our internet research accompanied by select weekend excursions commenced in western Maryland, south down the Appalachian's though Virginia, West Virginia, and finally Asheville, North Carolina. When we arrived on what would become our first of numerous visits we knew this was the area which "felt right" to us and eventually we'd become the newest residents of North Carolina…!
We lived in Germany for many years while we were in the military and we were seeking the look and feel of an area that closely resembled the different areas we traveled that still hold many fond memories of our time living and working in Europe. Starting north of Asheville, we initiated our clock-wise structured search; up to Mars Hill, Little Switzerland, Blowing Rock, Boone as well as many other numerous quaint villages of western North Carolina…and as beautiful as they all are…they all we're just missing that indescribable "something". That is, until on one of our subsequent planned visits to the area we visited Bryson City…a very quaint town known for being "The Gateway to the Great Smoky Mountains National Park".
It is on one of these visits which we dropped in to the local Berkshire Hathaway office in town and introduced ourselves to Marty Huskins. With our property attributes checklist in each of our hands Marty really didn't know what he was in for… Over the next few years he persevered in our search which culminated this month when we closed on that special place which reminds us of southern Germany and northern Italy located in Fontana Lakes Estates!
We could not have done it without Marty. He is an excellent listener, very personable, genuine and extremely knowledgeable of the local area all the while asking pertinent questions to aid us in our search. Accompanying us during our visits in all four seasons, he persevered while we viewed and "scored" the unique attributes of each of the properties that made our ever narrowing "short-list". Even in between our scheduled visits, Marty remained engaged keeping us apprised of potential properties we might be interested in. From the outset, Marty committed himself to our goal and was with us through each and every step all the way through closing.
After closing, on our return trip home to Philadelphia, we discussed our experiences with Marty and both came to the same conclusion that by far Marty is the best realtor we've ever worked with. In our thirty years of working with realtors buying and selling properties…you will be hard pressed to find a more dedicated professional than Marty!
Thank you Marty!
If you are buying or selling in Western NC then you want Marty in your corner! We have sold and bought homes in the past but we have NEVER meet a Realtor like him. Even after closing, Marty continues to look after us. He is knowledgeable, honest, friendly and extremely hard working. You cannot go wrong with Marty and we highly recommend him for your future real-estate needs!
I can't write enough stellar compliments to express the level of care, ability, knowledge and effectiveness extended to the complex sale of two homes I owned in Jackson County. Marty immediately engendered my confidence and respect with regards to a challenging multi-property transaction. Kudos to his integrity and professionalism! Additionally, he took on responsibilities outside of the norm for me, as I live out of town and could not be at the properties to look out for the details too often overlooked. He was committed throughout the entire process, knew the business inside and out, and accommodated all of my unique requests. I will most definitely use him again for future real estate listings. Also just a great guy to work with!
My wife and I have bought two different cabins thru Marty that we use as rentals and just went under contract on a cabin that we will use as our retirement home. In our three transactions there have been different obstacles to overcome. Most of the time Marty has them handled before I even knew it was an issue and when the need arises he's all over it and gets the problem solved! We have since referred Marty to my brother-in-law and when my daughter decides to buy she will use Marty as well. Not only is he very good at what he does, he looks out for our interest and has became like family to us. If you need a hardworking, honest go-getter, Marty is the man that will get it done for you!
The only thing that will keep Marty Huskins from selling your home is Kryptonite. This guy may be the hardest working man I know. Marty is very professional, knowledgeable, and makes you feel that your home is the only one he has listed. He never failed to return a phone call, and always kept me up to speed on potential buyers and activity on my former home. In an economy that averages 881 days of homes on the market, Marty sold mine in 180. Whether your buying or selling, Marty Huskins should be in the equation somewhere. I will always be indebted to Marty for his willingness to go the extra mile and move my home in a tough market. Thank you Marty!
From start to finish Marty was THE best realtor we could have picked to make our dreams of owning our first home a reality. He truly is a compassionate, amazing man that worked with my husband and I on every last detail. He made sure we found exactly what we were looking for in a home and all but held our hand throughout the entire process.
We HIGHLY recommend Mr. Huskins. You will not regret working with him. It was clear from the moment we met him that we could trust him with our dreams.
THANK YOU MARTY! We will recommend Marty to every person we come across because he is THAT GOOD!
If you are reading this, it's because you are looking for that agent who will work for you like you are his only customer. Don't look any further. Marty Huskins is by far the best agent I have ever worked with. I have bought homes in several different states, and I am an ex Century 21 agent. On top of that I'm a New Yorker and I want it all done yesterday. "Not an easy customer" Marty listens to your wants and needs,and gets you what you want and more. We never would have bought the home we did if not for him listening and knowing that even thought we were telling him what homes we wanted to see he insisted on us looking at a home we did not pick out. We fell in love with it from the moment we seen it from the road. Marty has great customer service skills. Never did a day go by that I called him that he did not get back to me by the end of the day if not with in a 1/2 hour. He is great at getting back to you. That means a lot when you are making a very important decision like buying or selling a home. Every step of the way went smoothly and when it didn't Marty helped calm our feelings by his knowledge of these situations that some times comes up. He has made sales rep. of the year in his office and that does not surprise us. It had been several months now and yet he still looks out for us by checking on the house if he is in the area. I have called on him to find out how the roads are with the snow and if we can drive safely on the roads we have to climb. Reliable; dependable; knowledgeable; oh did I mention that he has a great personalty and smile that makes you know that when he looks at you that he truly wants to find you that dream home. Happy selling or home shopping. My all your dreams come true, just as ours has because of Marty Huskins.
Very nice and knowledgeable agent. He was a pleasure to work with. He was not pushy and listened to my wants, instead of trying to tell me what I wanted. I will work with him again.
Marty is by far the best real estate agent I have worked with. He's knowledgeable and actually listens. I wish I had him in my area.
My wife and I were looking for possible retirement properties in the area and Marty assisted us in the process. His knowledge of the area and properties pros and cons was invaluable in our search. Marty's approach was to impart his knowledge and let us make the decisions. I would highly recommend Marty to anyone in search of homes or property. Max We contacted Marty to help us research available properties and were impressed by his enthusiasm and friendly demeanor. Even though we decided to postpone purchasing a property, Marty has remained in touch with us and we now consider him a friend. We certainly recommend Marty to anyone looking for a real estate agent who is professional, knowledgeable, and personable.
Marty is very knowledgeable about the area. He is a good communicator and listener. We feel that he helped us fairly price our house. He has published a lot of pictures, so that a buyer will know that he is interested before visiting the property. Frank and JoAnn I live out of town and I was looking at property in the mountains and Mr Huskins was there to answer all question that I had. He sent me properties around the area, along with videos of some of the properties. Highly recommend using Mr Huskins, he goes above and beyond to meet your needs
My wife and I worked with Marty for about 3 or 4 months. When we met Marty for the first time he was very upfront and seemed to genuinely care about what we were interested in. After looking at a few places and talking with him more, we were convinced he would be the right person for the job. Marty made sure every step of the way that things got done, not only on his end but in every aspect of the transaction with our best interest at heart!!!
Marty did an awesome job of finding exactly the right house. He also went beyond the call of duty when there were problems with the first house we made an offer on. He was able to help resolve the situation and find another even better house. I would absolutely recommend Marty 100%. We are now selling the house and have it listed with Marty.
When selling our home Marty Huskins was very helpful with every aspect of the process. He went above and beyond our expectations with advertisement of our home and keeping us up to date with prospective buyers. He is very informative when trying decide on pricing your home, and can answer any questions that you have when trying to make that decision. Marty makes sure that he knows what you expect and listens to what you have to say. We enjoyed working with Marty and would recommend him to anyone in the market for buying or selling a home.
Marty was very quick to respond to our requests for property and market information. We were considering a variety of purchase options, including undeveloped land, and Marty was always patient with us as we went back and forth in our decision making. We also felt that Marty was giving us an honest assessment of the local real estate market. After our purchase Marty continued to be a good source for contractor referrals.
We are pleased to announce that we closed on the sale of "Above The Trees" on 6/19/15. Marty Huskins with Berkshire Hathaway HomeServices – Great Smokys Realty sold our cabin. He was professional, and patient. His experience and expertise made the sale as seamless as possible. Marty oversaw the negotiations and kept our interests front and center. We are grateful for his efforts on our behalf. We are in the process of listing "High Haven" on SkyCove with Marty Huskins as our broker as well.
Recent BHHS Great Smokys Realty Listings on the Market
#26006860 | Single Family Home
#26006857 | Single Family Home
#26006854 | Single Family Home
#26006809 | Single Family Home
#26006807 | Single Family Home
#26006773 | Single Family Home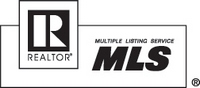 &copy 2017 Carolina Smokies Association of REALTORS®, Inc. All rights reserved.
The data relating to real estate on this website comes in part from the Internet Data Exchange (IDX) Database of the Carolina Smokies Association of REALTORS®, Inc. Properties marked with the IDX icon are courtesy of the IDX Database. IDX information is provided exclusively for consumers' personal non-commercial use and may not be used for any purpose other than to identify prospective properties consumers may be interested in purchasing. All Information Is Deemed Reliable But Is Not Guaranteed Accurate.
Carolina Smokies data last updated at November 23, 2017 5:49 AM ET
© 2017 North Carolina Mountains MLS. All rights reserved.
The data relating to real estate for sale on this web site comes in part from the Internet Data Exchange (IDX) Program of the North Carolina Mountains MLS. The IDX information is provided exclusively for consumers' personal, non-commercial use and may not be used for any purpose other than to identify prospective properties consumers may be interested in purchasing. All Data Is Deemed Reliable But Is Not Guaranteed Accurate.
NCMMLS (WNCRMLS) data last updated at November 23, 2017 8:02 AM ET